Jetpack: A jet-propulsion device worn on a person's back to enable flight through the air or space.
Collins English Dictionary
Order Now
Unparalleled Freedom
The Underwater Jetpack is free from tethers and external power sources.
Weightless Flight
Experience the sensation of weightless flight in all three dimensions.
Power to Weight - 3 : 1
Thanks to our patented propulsion system and compact design, CudaJet is able to achieve a 3 : 1Kg power to weight ratio. (Not including the harness)
Strength & Comfort
The unique harness design must transfer the Underwater Jetpack's thrust to the user whilst maintaining flexibilty and comfort.
Made To Fit
The Underwater Jetpack uses a 'quick attach' harness to fit a large range of sizes.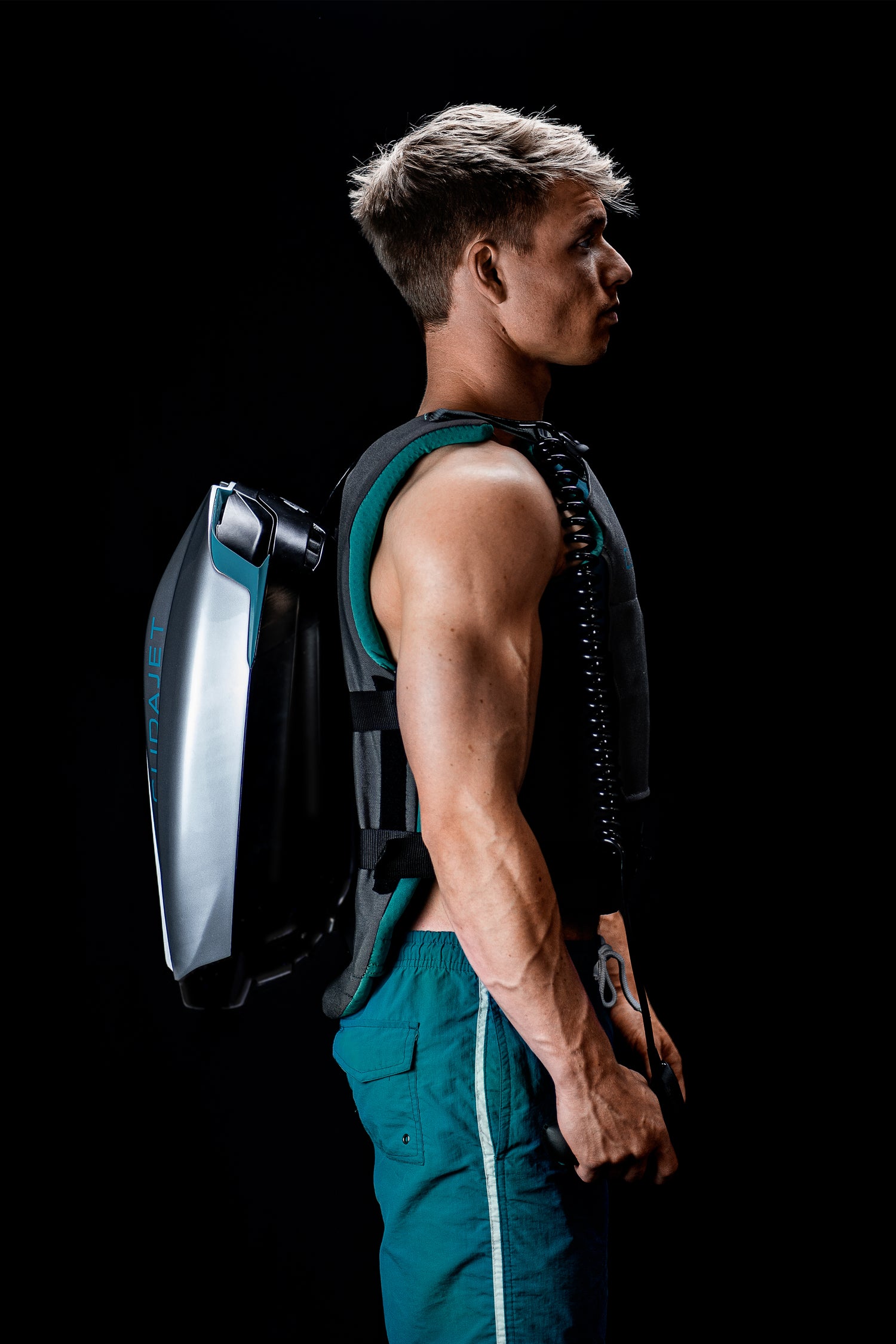 Low Profile
A low profile is important for minimising drag. It provides agility underwater, enabling moves such as barrel rolls with ease.
Compact

Ergonomic control in one place.

Full Colour Display

Live information where you need it.

Variable Throttle

1,000 micro steps for smooth throttling.
Quick Connect
A keyless quick-action connector, precisely machined from aerospace-grade materials for a smooth user experience. Our micro connectors can be swapped in 30 seconds. 
No Need to Service
If you have broken your controller, there's no need to book and wait for a service. Have a spare controller at the ready to make sure you keep flying.
Made In England
We take great pride making our products in our facility in England. Working with over 45 British suppliers and re-investing into CudaJet's research and development, we will help increase manufacturing in England.
Order Now
Tailored To Fit

Our harnesses fit a large range of sizes.

Wire Harness Production

From prototyping to manufacturing.

Assembled With Care

Hand-assembled and quality assured.
Buoyant

Allows you to relax on the surface.

Yamamoto Neoprene

The highest quality neoprene in the World.

Rapid

The CudaJet harness can be donned & doffed in seconds.