Founders Edition
The legacy starts here.
CudaJet's Founder's Edition of the Underwater Jetpack will be a limited run of 20 unique products to mark the launch of CudaJet.
POA - Available exclusively through CudaJet. 
Each unit comes uniquely numbered with registration documents and official CudaJet information.
1 Peli Hard case included.
You will gain early access to all future products. 
1-Year Manufacturer's Warranty
Shipping

All products are currently made to order.

Before Ordering

Read all CudaJet policies.
Contact enquiries@cudajet.com to find out the current lead time.

7-10 days via air freight once produced.

Please check your local laws on importing.
Care Instructions

Read product manual thoroughly.
Share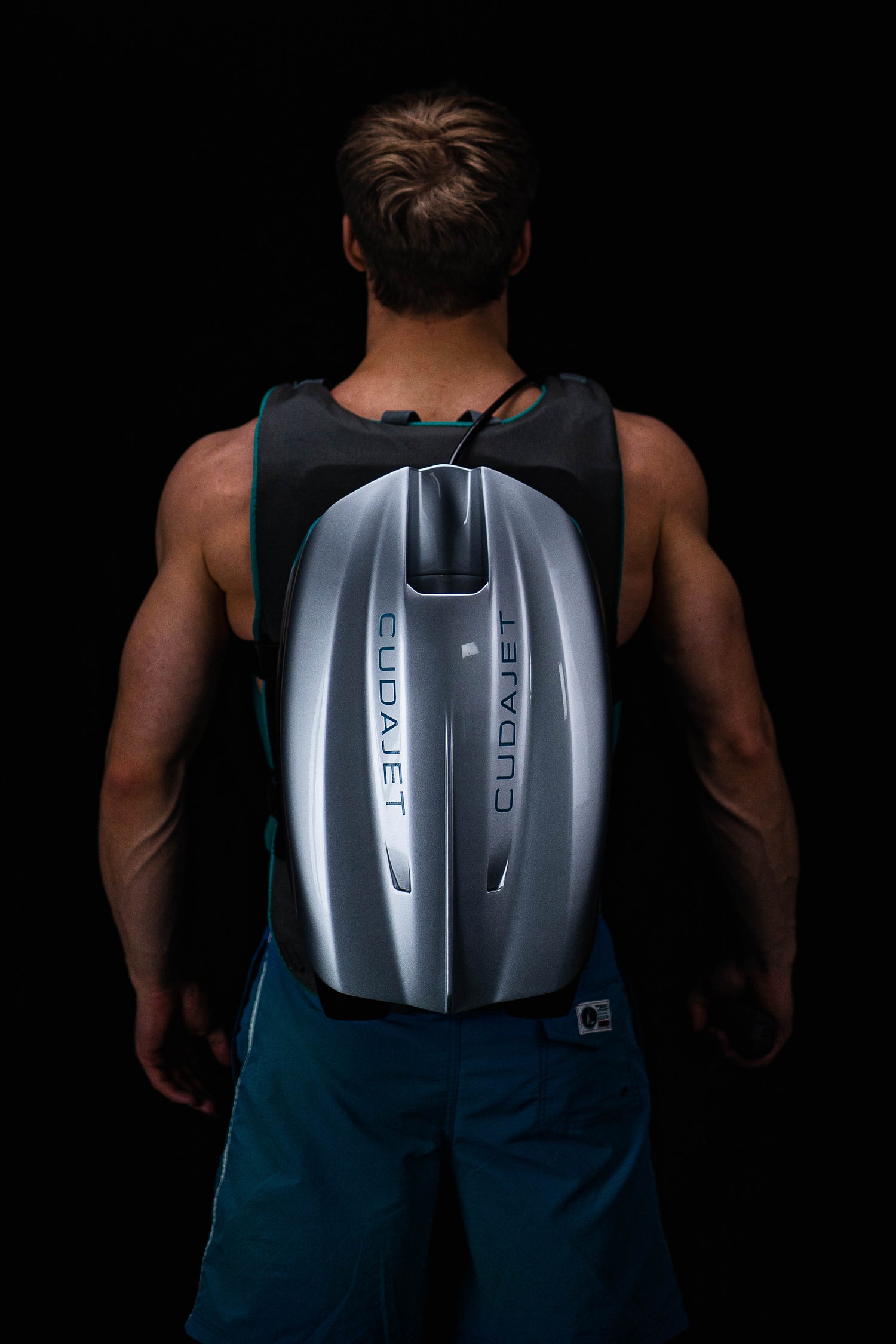 What's Included
- Underwater Jetpack
- Controller
- Harness
- Peli Case
- Charger
- Charge Key
Product Stats
Speed - 3m/s
Thrust - 40kg
Jetpack Size - 495mm x 306mm x 200mm
Jetpack Weight - 14kg
Jetpack Buoyancy - 5N
Depth - 40m
Run Time - 40mins
Charge Time - 75mins
Harness Size - Chest 34" to 52" (81cm to 132cm)
Harness Weight - 1.5kg to 1.7kg
Harness Buoyancy - 65N to 85N
Harness Size Guide
Please use this guide to select the size of the harness required.
When choosing, prioritise chest and waist size.
We will contact you before manufacturing the harness to ensure the fit is correct. If you have any concerns, please contact enquiries@cudajet.com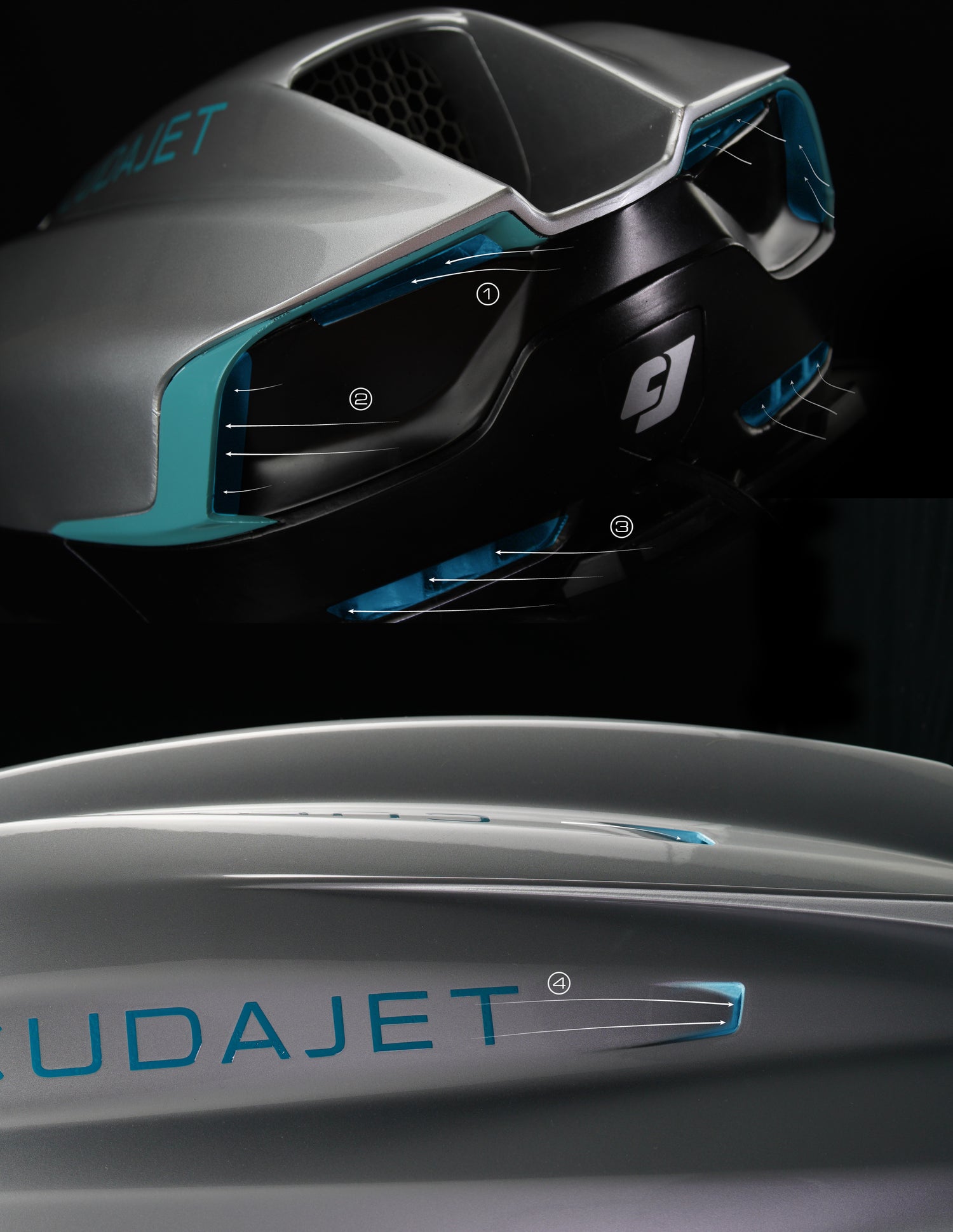 Open Loop Cooling
With eight cooling intakes our electronics stay within optimal temperature range to get that extra bit of power.